KehillaPages.com

Get your business out there!!
With a Frame Ad, Deal, or a News Blast on our Home Page, there is no way your business will be missed!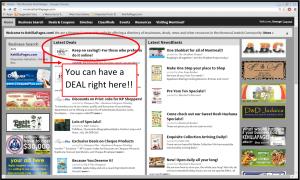 Deals
posted by
KehillaPages.com
Here we present our visitors with the latest specials and deals at community businesses. If you've got a deal, you can advertise it here and benefit from a targeted deal-seeking local community audience. What's more, discounts are available for weekly specials and for offering KehillaPages-exclusive deals more »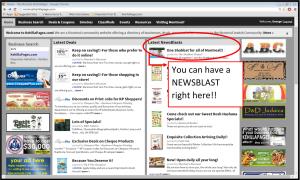 NewsBlasts!
posted by
KehillaPages.com
Got news you want to share? Not sure where to post it so everyone can know about it?? more »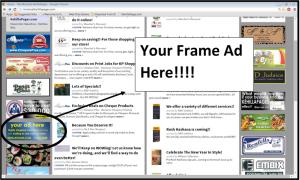 Frame Ads
posted by
KehillaPages.com
Get a Frame Ad on our Home Page! more »